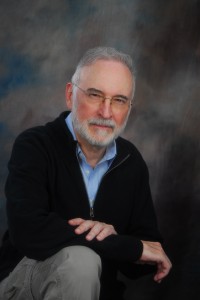 Welcome to my website.
I'm very excited about my full-length novel called The Universe Builders: Bernie and the Putty.  The book won sixteen national book contest awards.  I'm very pleased by how much everyone likes it.
The ebook version has been published and is available on Amazon.com.  The print version followed on August 1st and is now available through retail stores.  The book has received wonderful reviews, averaging 4.7 stars on Amazon.
To promote the book, I created a website called The Universe Builders.  That's where I'm telling the story of Bernie and his friends as they perform their godly tasks.  Check it out at:  www.TheUniverseBuilders.com
On this website, you can find articles and short stories I've written.  They're listed in the column to the right called Recent Posts or in one of the Categories below that.  When you comment on them (as I hope you will), your comment will be displayed here.  So far, the most popular stories are in the Humor category, so check them out.
If you want to know when I post something new, you can enter your email here.
I hope you find something you like…