I love to travel.  I have two travel buddies (Jeff and Marge), and I have taken vacations with each of them for many years.  Jeff likes to travel to third-world countries, stay in the local hotels, ride the local buses, and mingle with the locals.  And he tolerates reasonably well my need to visit any and all ancient ruins in the area.  Marge likes to travel also, but she has much higher standards for the places she stays and how she gets around.  Between the two of them, I get to see everything from the soft underbelly to the upper crust.  Great trips.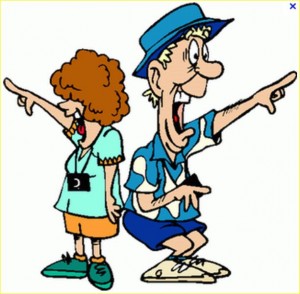 What is on my short list of travel destinations?
Australia.  I haven't met an Australian I didn't like.  They are a fun-loving bunch, and I want to see them up close.  And they have an amazing country.  Great Barrier Reef, Ayers Rock, Sydney, Melbourne, and more are on the short list.  We will also make sure we include a zoo so we can see some of those cool marsupials.
Japan.  I really want to see Tokyo and Kyoto and some other places.  We will probably do a tour package so we can see everything on one tour.  Then, if we like it enough, we can go back for more.
Egypt.  Jeff and I have been there, but Marge hasn't (and she doesn't let me forget it).  So Cairo and the pyramids for Marge and the Upper Kingdom for me.  We are looking into river cruises.  I am a tad concerned about the unrest in Egypt, but day excursions from the river boat seem like pretty low risk.
Northern Greece.  I have been to awesome places in Greece (Athens, Sparta, Delos, Delphi, Olympia, etc.), but never got to Northern Greece.  Up there, I want to see the land of Alexander the Great.  I have seen so many of his landmarks, I want to see where it all started.
Sweden, Norway, Finland, Netherlands.  We meet nice people from these countries on our travels all the time.  I have never been there, and they seem like places you should see at least once before you die.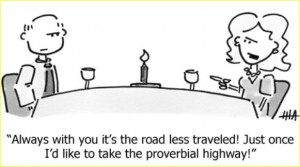 There are lots of other places to see.  Sometimes it is just a single place that interests me.  For example:
Machu Picchu, Peru.  The ruins there are very interesting.  I also feel like I need to see more things south of the Equator.
Crete.  I have been there a couple times, but didn't get to see the cave where legend says Zeus was born.  I would love to visit it.
Troy.  I didn't get to see the ancient site of Troy when we were in Turkey.  The roads were impassable because of snowfall, and I couldn't find anyone who would take us there.
Moscow.  If for no other reason than being the capital of the "Evil Empire" that threatened us with nuclear annihilation.  I don't know how much traveling around Russia I want to do, but I could be persuaded to explore deeper.
Alaska.  Although I hate the cold weather, I have heard wonderful things about Alaskan cruises for many years.  The scenery is supposed to be amazing.  This might be a trip I take with dad, who seems more interested in this one than either Marge or Jeff.
Yes, I know there are amazing places right here in the good old USA.  One thing about foreign travel is most of the places I go are not handicap-accessible.  So I figure I better get to see all these places while I have the ability and the energy to do so.  If/when I slow down and have problems with travel, there will still be lots of places here that I can see.